Meet Our Team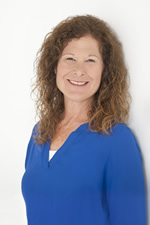 Sheri Sanders:  Team Leader and Listing and Relocation Specialist
Sheri is the team leader of The Sheri Sanders Team, The Sanders Edge. She has a passion for real estate that is unmatched. Her primary focus is using cutting edge technology to market her homes for sale. Her business is over 90% referral based from past and present clients.The most important things to me are my family and my real estate career. I try to spend as much time with my family as possible. I live in Easley with my husband, Marty and our son Ryan. We love to go to Lake Keowee or to take a drive in the mountains in our 76 Corvette when possible. Ryan works part time at Michelin while he is finishing up College. Our daughter Melissa lives in Anderson, SC with her husband Michael and our two wonderful grandchildren, Diana and Trenton. Melissa and Michael have a successful heating and air company. I moved every four years while growing up but feel in love with the Upstate of South Carolina and have been here for over 30 years. I just love this area!
The Little House
My love for real estate began when I was five years old. My grandmother, Myrtle Culclasure, was a librarian, and she brought me this wonderful book, "The Little House" by Virginia Lee Burton. She would read me the story about this little yellow house. The little house lived in the country and was very happy, it loved where it lived. The city moved in and built up all around the house and the poor little house was sad. So people came and moved the house to the country and it was happy again and smiling. Now, it's meant to be a happy ending but the impression that stayed with me forever was that the little yellow house had to leave the place it loved the most and that was sad. From then on I wanted to make houses happy!
Certifications
Fine Home Specialist
Relocation Specialist
Certified Negotiation Expert
Gary Thompson, Buyer Specialist
My Father had a sawmill and sold lumber to local builders. As early as I can remember, I would watch as he figured what kind and how much lumber the builders would need to construct the homes they were going to build. By the time I was 12-13 years old, I could pretty well do "take offs" for the lumber to frame a home. At about this time, my father decided he would start contracting to build homes and I started a new after school job. I would pick up trash, sweep the sawdust, cover the unused lumber, and as the home progressed, I scrubbed counter tops, cleaned toilets, washed and scraped windows, vacuum carpets, light landscaping, etc. I really enjoyed seeing the future homeowners walk through their homes, excited and happy at the prospect of moving in.
Not much has changed since then; I still enjoy being involved with the process of helping people buy the home of their dreams. I find people fascinating and enjoy interacting with them. I am lucky that I can be a part of this wonderful process and I work as hard as possible to help my clients and get very focused on the current transactions and do my best with business at hand. I love being a REALTOR and cannot imagine doing anything else and work for a great company, and am on a wonderful team in a super office that is fortunate to be in the thriving Upstate of South Carolina.
Dara Lynn Ratliff, Buyer Specialist
Grew up in West Palm Beach Florida and moved to Greenville South Carolina in 1995. Married to a wonderful husband, Ron Ratliff. We have 3 awesome boys. I love spending time with my grandchildren. I got in the real estate business in 2001. I am a buyer specialist. I enjoy working on the buyers side of the transaction. I love helping clients through the process of buying a house they can call "home". I am blessed to be on our awesome team!